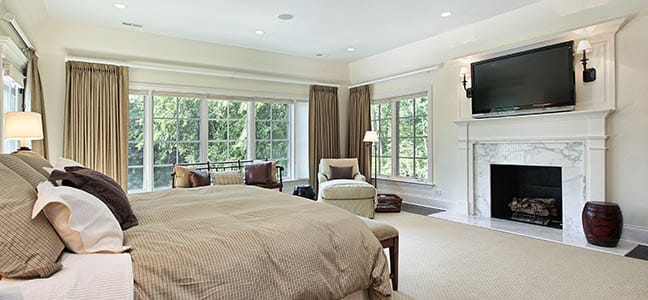 Oriental rugs are handmade carpets from Persia. Authentic oriental rugs are hand woven and knotted, while machine made carpets are not regarded as authentic. Machine made carpets are replica of Persian rugs.
Where Do Oriental Rugs Come From?
Oriental rugs are the traditional rugs of Persia and the orient. These rugs are very decorative and sumptuous in design patterns. They can transform the entire look and feel of any room. This makes oriental rugs a luxurious choice for buyers. Oriental rugs can be an amazing addition to your home, and can be a profitable investment since these rugs never go out of style.
An oriental rug looks best with wooden flooring. You can opt for oriental rug to provide a splash of color to a bland interior décor. Generally, oriental rugs display bright colors like blacks, reds, blues, and whites, so using Persian carpet with your furniture can actually make your room appear more connected and cohesive.
How to distinguish between Oriental Rugs or Other Rugs?
There are 10 basic types of rugs-
Hand knotted Rugs    
Wall-To-Wall Rugs
Dhurrie Rugs
Needlepoint Rugs
Chainstitch Rugs

Kilim Rugs
Hand Tufted Rugs
Soumac Rugs
Rag Rugs
Machine Made Rugs
Oriental rugs are big investment. That is why when you think about purchasing the oriental rugs, you should be able distinguish between authentic oriental rugs and other rugs. For assessing about the authenticity of the Rugs, keep the below mentioned things in your mind:
Compare the design patterns on the front and back of the carpet. If both design patterns exactly match with each other, then you can say that the rug is authentic Iranian rug. Otherwise, it is a replica.
Precisely check the stiches on the carpet. The hand-made carpets never have machine fixed fringes.
Checkout the rug for inconsistencies like knot thickness, knot height etc. The authentic hand-made Persian carpets will never show these inconsistencies. Oriental rugs are perfect in every manner.
Check if design of the carpet is slightly off center. Original rugs will never show such design mistakes because they are precisely designed by skilled workers.
If you are thinking about purchasing the oriental rugs online, then you should opt for the most reliable online oriental rugs shop.