What Are The Uses Of A Side Lifter Crane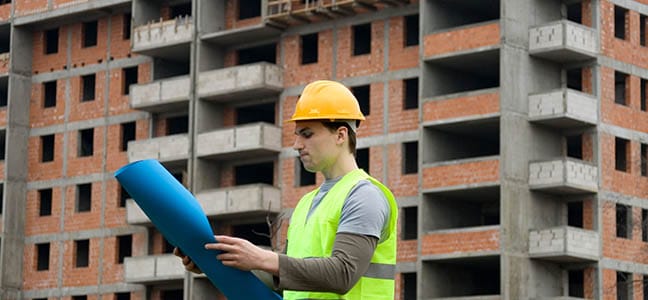 There are many kinds of crane trucks that you can select according to the requirements of the job site. A side lifter or side loader crane is a type of crane available with crane truck rentals that is commonly used for loading, unloading, and moving cargo and loads.
A Side Loader Truck Performs Two Jobs At The Same Time
For getting a load or container on a trailer or truck requires additional heavy equipment like straddle carriers, forklifts, and others. Renting all these types of equipment can put a load on your budget if you don't require these cranes all the time and only need them for this purpose only.
Moreover, if you're using additional cranes for loading containers on a truck, you will need more workers to operate the mobile cranes.
On the other hand, a side loader truck enables you to perform the task of two or three cranes with a single piece of equipment. A side lifter truck can load and unload a container itself because of the hydraulic cranes attached to the truck.
The driver or operator can park it near the container and lift and load it himself without minimal help from other people.
How Does A Side Loader Trailer Work?
A side lifter crane has two hydraulic cranes that are commonly on a rail for easy movements in the forward and backward directions. This helps in loading and unloading a container or load of any size.
The engine of the truck gives the power to power take off (PTO) that provides power to the cranes. A side loader uses a stabilizer leg when loading or unloading anything for keeping the truck in place and preventing it from tipping over.
Uses Of Side Lifter Cranes
The attached cranes to a side lifter prove helpful in many different operations:
Load Or Unload A Container Directly From The Ground
As discussed earlier, a side loader doesn't need other cranes and equipment for loading and unloading cargo or containers to or from the truck. Its two side lifting cranes do that smoothly. In the case of loading a container, a container is locked to the truck with the use of ISO locks.
Move A Container To Another Trailer
The attached cranes of a side loader have excellent flexibility so they are not only for loading or unloading weight from the ground. They can move a load from the side loader to another truck or rail wagon. Similarly, the cranes let the side loader pick a container from a trailer and place it on the side loader. This shows that you can use a side lifter as a mobile lifting crane too.
Road Transport
A side loader is a crane on a truck so not only can it lift and keep loads on the truck itself, it can transport the load to any required location. There is no other type of crane and truck hybrid that provides this feature to lift loads and also transport loads by road by following all the road regulations for moving heavy loads.
Stacking Containers
The attached cranes of a side loader can be used as the job requires them. This means you can also stack containers and save space without needing another mobile crane that is specially made for that purpose. This can save you money.
Why Use A Side Loader Truck?
Quick Turnaround
A side lifter can speed up your work as it can swiftly load or unload a container in any location. The average amount of time taken for loading or unloading a cargo or container is 2-4 minutes. This reduces the waiting time and increases efficiency.
2+2 Point Lifting
Accidents in job sites are dangerous and safety is a priority for everyone. The lifting mechanism of a side loader crane ensure leveled lifting. This reduces the risk of damage to high-value or fragile goods.
It Can Lift Many Types Of Loads
The lifting capability of side loaders is not limited to containers as they can load and unload different kinds of loads safely and efficiently.
Conclusion
Side loaders are multipurpose cranes that you can use to load and unload cargo and also transport the cargo to any location by road. Get more details about side loader cranes from crane rentals VA.