What is better – Legal separation or divorce?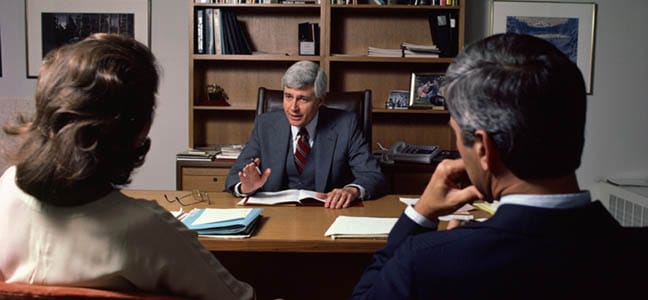 So, are you planning to get divorced? Or perhaps you are confused that separation might be a better option? Well, regardless of which method you are choosing, it is important to take the advice of an experienced family attorney.
A family attorney can guide you regarding the various options that you have. This way, you will be able to develop realistic expectations, and allow yourself the room for some thought.
However, it is quite important to understand the most basic definitions and terminologies. So, while you wait for an appointment of your family lawyer, let us discuss the basic differences between a separation and a divorce.
This will help you in determining which option is right for you and consequently, you may be able to figure things out with your partner.
Separation vs divorce
When you are choosing divorce or a legal separation, it is important to know the difference between the two. Indeed, when it comes to divorce and separation, there is a lot of mental stress involved.
With that, choosing between divorce or a legal separation can be a very confusing process. Hence, it is extremely important for you to understand the emotional and legal effects of both of these options.
With that, you should also be able to weigh both possibilities and take actions accordingly. If you put it simply, both legal separation and a divorce can have similar effects. This is because both of these processes result in a space between you and your partner.
Hence, the effects on children might be similar. However, from a legal standpoint, couples who are separated are still married. So, just because one is not living together does not meant that there are no legal liabilities involved.
Benefits of legal separation
Typically, it is a matter of personal preference. Couples choose to get a separation in order to live separate lives while staying married. At least to some extent, it allows the partners to remain connected with each other.
Furthermore, if the two people involved end up changing their mind, they may give their relationship a go again. With that, surviving spouses will also get certain benefits which include pensions and social security.
Furthermore, it often helps couples to resolve important issues such as finances and custody in their live without ending the marriage. Hence, it is a nice way for couples to reconsider their stance on things without putting an abrupt full stop on things.
Benefits of divorce
Well, the biggest benefit of a divorce is that once a divorce is carried out, it is simply the end of the relationship. There is apparently, nothing beyond the divorce and both the partners continue to live separate lives then.
When couples want to end their marriage and continue to enjoy their life as single, then perhaps divorce is the best option. Otherwise, it is much better to just get a legal separation and to consider their differences.
Though, there are many complexities that come with divorce also. For instance, a divorce often takes away the legal benefits. With that, the money often has to be divided and problems of child custody arise too. It is like an end to everything that which many couples are not comfortable with.
Conclusion
Based on your unique situation, a divorce or a legal separation might be more suitable for you. So, what should you choose? Well, think for yourself.
Though, do not forget to give your uncontested divorce attorney Fairfax VA a call and talk about it. Divorce attorneys can also give good advice on whether you should get a legal separation or not. This can help you in finding a new perspective.