WOW! This is how you can host a grand wedding reception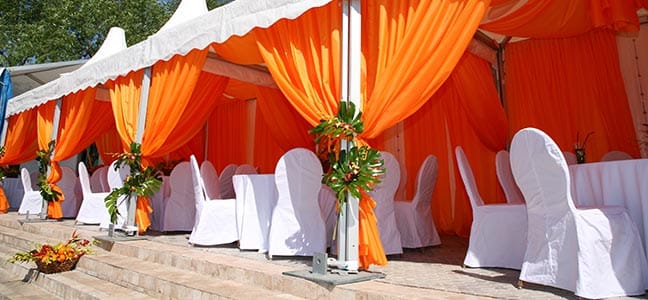 No doubt the vows exchanging is the heart of nuptials, but if you are one of those brides-to-be who want to host a big fate wedding reception, then wedding rentals can make this happen for you. Yes, with the help of fantastic wedding supplies, you can create your own dreamy world. Just plan and invest wisely, you can host the wedding reception that you have dreamed about.
Girls have many dreams for their wedding reception. That's why they want everything perfect on their wedding day. Spending money on essential things is fine, but there is no point in purchasing items which are easily available on rent. By renting wedding supplies, it is possible to save a lot of money.
Perfect Wedding Reception
In order to host a grand wedding reception, you need not have to splurge money. All you need to do is planning. If you are passionate about hosting a grand wedding reception, budget will not restrict you. Through planning it is possible to save a good amount of money on almost everything, from makeup to decoration, from food to music, and from wedding dress to the wedding venue.  Take advantage of wedding supplies offered by various party rental companies and create your own dreamy world for your wedding reception.
How wedding rentals can help you?
Today, you can rent almost everything for hosting a great wedding reception. Some of the party rental items are listed below:
Wedding tents
Don't ever take stupid decision of purchasing a wedding tent. Wedding tents are easily available on rent. You can find a variety of tents at affordable price.
Tables and chairs
Table and chair rentals are very much common these days. Plush party tables and chairs are available on rent. You can even rent table and chair decoration items.
Serving dishes and cutlery
You can flaunt luxury dishware and cutlery sets by renting them. Dishware, glassware and cutlery items are available in a variety of designs. You can choose one according to your specifications and budget.
Dance floor and staging
Dance floor and stage are the most important items for hosting a memorable event. Luckily, you can rent these expensive items.