7 Things You Should Know About Wool Rugs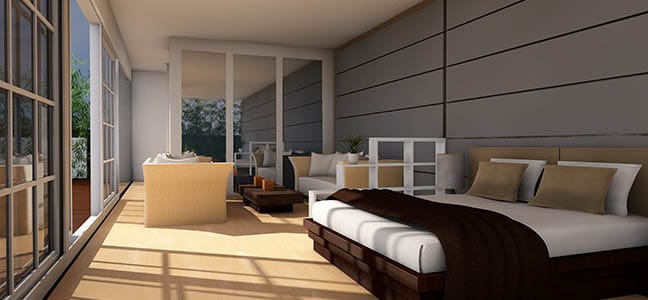 Woolen rugs are always popular and they attract people towards them for a couple of comprehensible reasons. Who wouldn't like to have Persian antique rugs? Here's all you need to know about woolen rugs before spending your money on at least one of them.
Woolen rug is highly durable — it can easily sustain for 50 years or more
Woolen rugs are considered to be the most durable and resistant of all the rugs. They do not tend to be ruined or damaged to any extent after years of usage. They can look just as pretty as they looked when they were newly bought. They give no signs of looking old and unbearable even after being used for a decade or decade and a half – nobody would of course want to use a rug more than that, so to say. Though, those who always run away from shopping and stuff can even give a wool rug to their next generation because it is guaranteed to stay in a good condition until 50 years or more.
Lanolin protects the very fibers of your wool rug against stains and spills
There's a fatty substance on the surface of these wool rugs and it is usually called Lanolin. It is a hard cover which keeps whatever is underneath protected from all sorts of stains and spills. It basically does not let the stains and spills penetrate the very core of the rug. And hence, it becomes super easy for you to get rid of stains without letting the rug be defaced. This is one of the reasons for which wool rugs last the longest and do not look faded after a couple of washes.
To your surprise, wool rugs cannot be put to flames
Wool rugs have this exceptional quality according to which they cannot be put to flames. Wool is an ingredient that is directly extracted from sheep's skin and it has a natural tendency to stand up to flames or any such thing of a similar nature. It cannot catch fire, henceforth. You can stop worrying about any unfortunate incident that might or might damage your precious handmade rug.
Wool rugs are super-easy to wash — you don't have to be extra cautious while washing them off
There are some rugs that are too delicate to be washed with a detergent or something like that. Woolen rugs, however, make an exception in this regard. They can be easily dusted, vacuumed and washed without any problem of them petering out. If you accidentally spill something on your wool rug, you can wash it immediately and put it in the open to dry. It will never look any different after being washed.
Wool rugs welcome heavy traffic without a shadow of doubt
Woolen rugs can be placed in any nook of your house that is expected to welcome heavy traffic. Woolen rugs are strong enough to bear a vast mobility. There is no need to be extra protective of your wool rug – it can get done and dusted with all the maneuverability. Once you bring the wool rug home, you can be absolutely carefree; there is nothing to constantly worry about.
Wool rugs tend to humidify the atmosphere of your house
Wool area rugs keep everything around them humid and sultry. You do need to buy a humidifier for the specific part where your wool rug is placed. At times, there is too much moisture in the air and wool rugs are able to suck it into them since wool is blessed by nature to keep it humid around.
You can get your wool rug turned into a different material after you are done using it as a rug — it is recyclable
Wool is something that can be conveniently recycled once, twice or maybe more. Even after it is completely used, it can still be recycled and brought into use once again but this time in a different form. If you ever get bored of your wool rug, you can sell it to somebody who recycles used stuff and get a decent amount of money in return. No kidding, sheep's wool sells for a king's ransom. You are never at loss for buying a wool rug from a rug store Vienna VA of your trust. It benefits you in a variety of ways.