Buying guide for electrical test equipment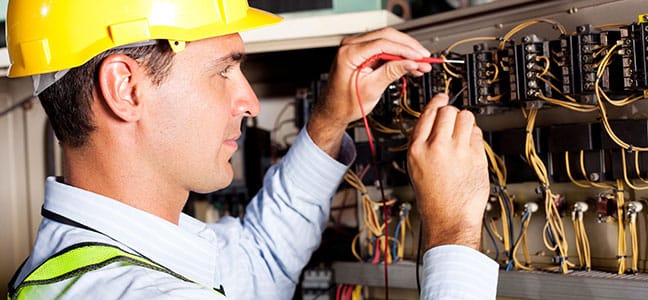 Anyone that works with electricity will know about the importance of having the correct tools. Furthermore, seeing as electricity is virtually impossible to see, smell or hear and given its incredibly dangerous nature, utilising the correct equipment in the right situations also becomes a top priority.
Unfortunately, numerous tradesmen and contractors don't know much about the types of product available or what they should be looking for when making a purchase. From detecting whether a circuit is live to measuring currents and amperage, there are numerous instrument options available, all with differing functions and features.
To help out, here is Instrotech's team of electrical test equipment specialists with some sound buying advice to help you to make an informed decision.
Test equipment basics
As you're no doubt already aware, basic test instruments will be used to detect voltage. However, more advanced equipment can provide additional information such as voltage, amperage, insulation resistance, loop impedance, RCD trip times, drain on a circuit or if there is too much load on the circuit.
Generally speaking, there are two types of electrical equipment suitable for testing with – detectors and meters. Most detectors consist of a probe, which provides a binary on or off measurement indication via sound or light. Meters typically test probes and some kind of display that shows the measurement.
Other instruments include:
Voltage detector – This shows whether a circuit is live or not
Voltmeter – For measuring the actual voltage
Ammeter – For measuring the current or amperage
Multimeter – Combining several measurement functions into one unit
Multifunction tester – For testing fixed wired electrical installations to BS7671
How to find the right product
Seeing as some electrical test equipment can be quite expensive, finding the right product first time round is imperative so that you don't waste money. You can look at buying used instruments for a cheaper price, but you never know how much life perishable items like leads have left.
On top of that, there is a good chance that second-hand equipment will have been used on site. If they've been dropped from a height or been banging around in the back of a van, damage is a distinct possibility.
Used equipment designed to be connected to a mains supply also needs regular PAT testing too which another potential is cost to consider before jumping in at the deep end and buying old equipment. If you are buying used equipment, we would recommend having it calibrated before use to ensure it is working accurately and is safe to use.
It is highly recommended that you do buy new electrical test equipment, especially as it has the potential to protect and save lives. Here's how to find the right product for you.
Think about your wants and needs – If you don't work with electricity very often, a simple voltage detector might suffice. But if you require an all-encompassing bit of kit for every situation imaginable, opt for something like a multimeter or multifunction tester.
Choose a reputable brand – You can't go wrong with brands like Fluke, Megger, Martindale and Seaward, as they have all been around a long time and are therefore tried and tested in the field. Not only are their products extremely accurate and reliable, they'll stand the test of time too.
Think carefully about warranties and guarantees – Should anything go wrong with your piece of expensive equipment, you'll want assurances that problems or issues will be fixed quickly and efficiently. Instrotech is a member of the test and measurement industry trade body Gambica. They always promise to support any electrical test equipment that you do go on to purchase.
If you require any more help or advice about buying such products, don't hesitate to contact Instrotech today. They will be able to provide you with all the dedicated help and advice that you need to make the right decision.