The Convenience of Ordering Flowers Online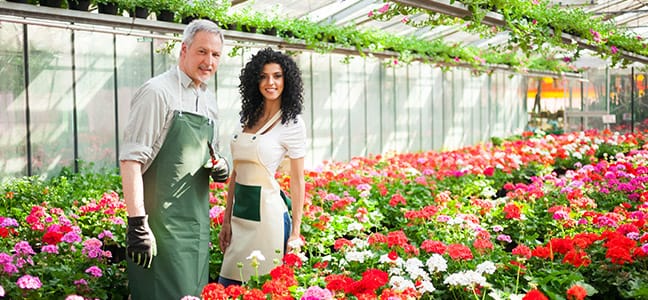 A beautiful bouquet is a great way to brighten anyone's day and let them know that you care. Unfortunately, it is not always possible to hand deliver them to friends and family who may live a great distance away. In situations like these, the internet can be a wonderful resource. There are a number of different websites that provide flower delivery in the UK. Many of these offer perks like same-day delivery, free delivery, or personalized hand delivery by a trained florist, to ensure maximum freshness and a beautiful bouquet that lasts. If you are considering ordering flowers online for a loved one in the UK, consider the following options.
Teleflorist  
Teleflorist is a familiar remote flower delivery service that operates in several different countries, including the US, Canada, and the UK. Because of this wide region of operation, you may already be familiar with their work. They offer a wide variety of bouquets with different flowers, color schemes, and themes for any occasion in a variety of price points. Their bouquets are freshly prepared and hand delivered, with same day and next day delivery available. Bouquets from Teleflorist are guaranteed to last and stay fresh for at least 7 consecutive days.
Interflora
Interflora is a multinational company that offers a wide range of bouquets as well as balloons, champagne, wine, candies, and an assortment of other treats. Their gift baskets are high quality and there is one available for every possible recipient. You will definitely brighten someone's week with a delivery of any one of these baskets! They offer several different delivery options including delivery by courier or hand delivery by florist. Each order includes complimentary order tracking, so you always know where your gift is, every step of the way. Interflora is also available to provide flowers and decorations for large events like weddings.
Serenata Flowers
Serenata Flowers offers a large selection of bouquets and cut flowers, gift baskets, chocolates, wines, and live plants. They offer free delivery every day of the week and consumer polls reveal a stunningly high 93% customer satisfaction rate with their company and services. They regularly have specials on all different types of flowers and gifts, so a heartfelt gift can often be found for a very attractive price. They have locations in cities all across England, Scotland, and Wales and delivery to everywhere in between. The flower giving and receiving experience at Serenata Flowers is simply excellent! They offer free next day delivery for all orders placed before 10pm, and customers may track their order progress at any time through a simple to use tool directly on their website.
Beautiful flowers and gifts are only a click away with today's modern conveniences like the internet, no matter how far away your loved one may be. Bouquets, chocolates, wines, balloons, and gift baskets can all be delivered directly to the doorstep of your recipient, as soon as the same day! There is no better way to show someone that you care or celebrate a special occasion than with a beautiful gift from any of the UK's premier online flower delivery companies.