How to Get Rid of Damaged Hair?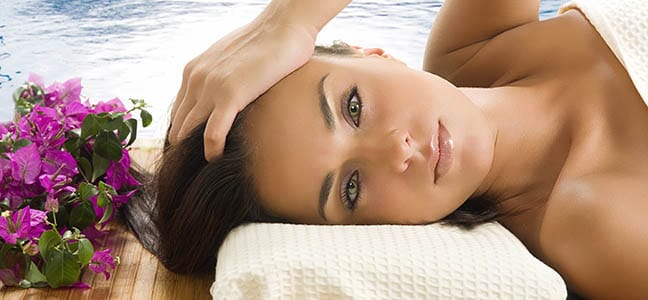 Best tips for hair care
Are you sick of poor quality of your hair? Are you hunting ways to bring shine and luster in hair? Are you seeking effective treatment for split ends?  Or the increasing number of hairs in the comb terrifies you? Have you ever visited a luxury hair salon? Well, if so, then you can get over from all problems with proper hair care. There are effective treatments which can repair damaged hair and bring new life in the hair. Such treatments can revamp lost sheen of your hair and give your hair of your dream. There are various remedies to cure damaged hairs.
Say goodbye to damaged hairs!
Wash properly: Hair wash is one of the prominent things you can do for your hair. Never ever leave your hair unwashed for more than two days. In this modern routine your hairs have to deal with dirt, pollution, chemicals and oil. By washing your hair time to time you can clean this mess and liberate hairs from the trap of harmful stuff.
Oiling: Oiling is an important for healthy hairs and scalp; you can obtain silky soft hairs with the help of regular oiling. Many hair care experts recommend oiling before shampoo. You can use coconut oil, almond oil, olive oil as well as mustard oil for your hairs. These oils give a positive impact on the hair. Lack of oiling make your hair dry and dry hairs are prone to damage. So take care about oiling.
Trimming: In case you have split ends or damaged hair, you have to trim them on a regular basis. There are expert hair stylists who can trim your hairs without making much effect on your hairstyle or length of your hair.
Use conditioners: In order to bring luster in your dull and damaged hairs you have to use conditioners. Conditioners can nourish your hair from tip to root. There are natural conditioners like henna, yogurt, egg etc. These conditioners can naturally nourish your hairs without making any adverse effects on hairs. Yeah, but applying these conditioners on your own hairs from yourself can be troublesome task for you. You can also use ready made conditioners available in the market.
Salon treatment: Salon treatment can make over your hair. After taking salon treatment, your dry and damaged hairs get transformed into a fabulous celebrity like hairs. Hair care experts know how to bring new life into totally damaged hairs. They can also suggest you best shampoo and conditioner suitable for your hair type.