How To Rebrand Your Business Without Losing Customers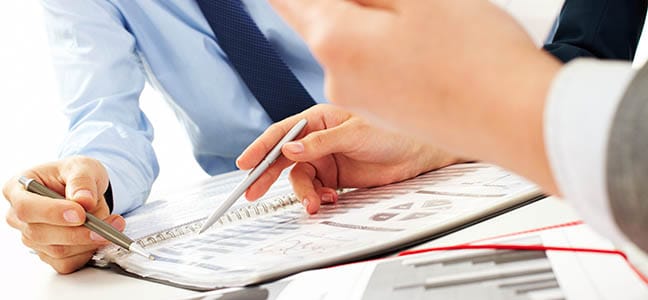 Rebranding is the ultimate risk-taking adventure, especially when your business is already going smooth and you have proper digital marketing tools and review management system in place. It is basically clarifying your services and purpose to your customers for further growth.
Moreover, rebranding also gives you more sales and reputation, but only if it is done in the right way. Want to know how you can do it better? Here's my list of a few strategies you can apply to rebrand your business without losing customers.
Know Your "Why"
You cannot just recreate your strategies or change your products' ingredients just because you were bored. Or you wanted a change. A successful business never works this way. You have to have a strong "Why" behind your rebranding. The three major why's that lead to rebranding are:
A changed business path
Market demands
Change in the targeted audience
If I simplify this, you need to rebrand your business when your leadership is changing. Or when the market is taking a turn. Obviously, with the changing time, the demands of the industry change. And then, you need to make innovations in your business. Most importantly, a rebrand is necessary when your ideal customers are changing. For instance, if you were working before only for the national consumers, and now your area of services is widening to the international customers. Then, there is a need for some significant changes.
Have A Strategy On-Hand Before You Begin
Now when you're sure that you need rebranding. You must have a strategy for it. Many people start making changes in their business without having proper know-how or a layout. And this way, their chances of failure may increase. You might never know what's coming ahead. Therefore, having a clear strategy will help you make quick and sure decisions.
For instance, if you're adding extra ingredients to your products, plan first. You never know how many of your consumers are allergic to those ingredients or having some concerns about them. As if you're adding peanuts to your chocolate products, provide alternatives as well. It'll help you keep those customers as well that are allergic to peanuts.
Deal With The Concern Of Your Customers
I believe that this step is very important if you do not want to lose your customers. While making changes in your business, answer all the questions of your customers. And satiate their concerns.
The best way to do it without wasting your time is by adding a FAQs page to your website. But, even if still your customers have some doubts, clear them. For instance, your consumers might be worried that if you're changing your suppliers, do they get the same services or not? Help them feel confident in their decisions.
Talk About The Rebrand Openly
If you're making changes in your business, you do not need to hide it. Even talking about it publicly will give you a good reputation. Also, there are chances of you getting new consumers because maybe someone was looking for that specific ingredient that you have added now.
Therefore, try reaching more and more people with the new you through social media, magazines, advertisements, and billboards.
Remind Customers Of Your Former Services
With you adding in your advertisements who you were formerly and your services, it will make your existing customers stay connected to you. Also, your previous reputation will gain you new customers, as they'll try your new ingredients on behalf of your track record.
Moreover, people will get an assurance that you're not a new business. You're already in the market. Your reminding will make people know that you're always welcoming and flexible for the better changes.
Keep In Mind The Betterment Of Your Customers
While rebranding your business, do not drop all the weight on your existing clients. Remember, you're not just doing this for money; you need to build a great brand name for you in the market. Therefore, your third eye should be the primary goal of yours. And that is the good of your consumers.
For instance, do not raise your prices too high after rebranding that it'll get problematic for your old customers to reach you. Otherwise, you'll lose what you have. And keep having a good flow of reviews by utilizing review management tools.