How to Tell If It's Time to Call a Masonry Contractor For Masonry Repairs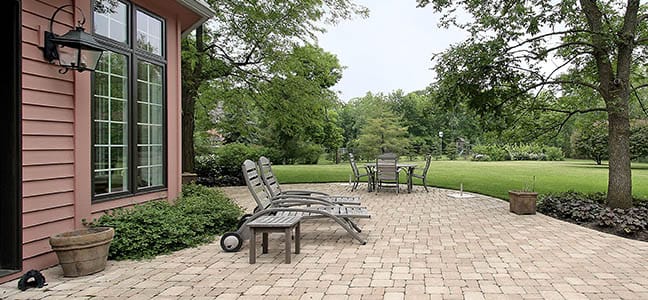 Getting the help of a masonry contractor is the best thing you can do to ensure that your brick home or masonry wall stays in its best possible shape. Although there are a lot of houses wherein the masonry job was not completed as expected, there are some where the masonry work's age is the cause of new problems.
Masonry Repairs During Warmer Weather
Any repair to masonry work must be completed during warmer weather. Materials used for repairs have to cure properly, and this can only happen when the weather is warm. There are several reasons why a repair is needed, such as thawing and freezing of water in porous mortar and brick. Stones themselves are not immune to the cycle of freezing and thawing. The mortar holding stones in place require restoration and protection.
Locate Problems Easily Through Annual Inspections
One way for you to know that your masonry requires repair is when you find mortar or other types or rubble falling in your yard. Annual inspections are imperative because there are a lot of issues which can be pinpointed during this process. Good examples of these problems are loose cement joints, cracks, loose stones, missing bricks, and masonry degradation. Inspection will locate these issues and chimney-related problems such as flashing which needs replacement, the need for saddles or crickets, or a crown that has to be repaired.
Masonry chimney can deteriorate as the result of poor construction, water and wind damages, and lack of maintenance. The water damage which takes place is the result of the materials' porous nature. With the water freezing and thawing, the mortar and bricks also contract and expand which can cause cracks and other similar damages.
Historic Repairs for Historic Homes
In most historic houses, the repair of brick and mortar must be considered with extra care. Replacing these materials have to be done for the mortar and bricks to match the historic mortar and bricks. There are a lot of contractors that provide the same materials to ensure that the repairs they complete will not detract from the beauty of the historic home.
Good Masonry Last for a Century
When a masonry and stone veneer contractor does the repairs and work correctly combined with proper care and upkeep, you can be sure that the masonry work can last for over a century. Letting the experts inspect your masonry every year can help you protect your investment and ensure that your masonry will look terrific for a long time. LaGrass