Top 6 Things To Know Before Hiring A Chimney Cleaning Service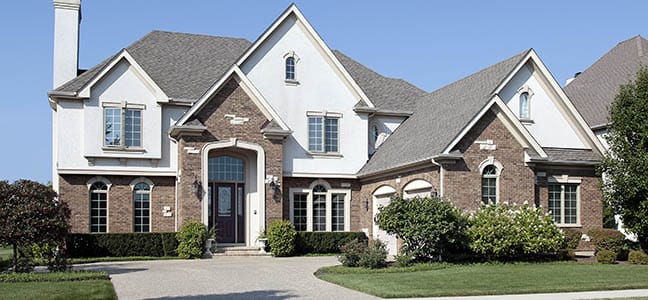 Regardless of what chimney cleaning service you need and where you are there are things you have to consider and know before hiring any chimney cleaning services/ chimney contractor.
Cost of Chimney Cleaning Services
Depending on different types of chimney and its condition, a necessary sweep average costs between $125 and $250. The inspection includes a level inspection for general safety. There might be extra charges if you have living or dead animals in your fireplace or case of creosote buildup.
Seasonal Chimney Cleaning Patterns/Schedules
To answer the question that how often you should be cleaning your fireplace or chimney, it entirely depends on how much you use your fireplace or stove. As per standard or well maintenance, vents, fireplaces and chimneys should be inspected at least once a year. Following so, you will have a sound working efficiency of fireplaces without any significant hurdles and worrying about deposits.
Need for Cleaning and Maintenance
It is better to maintain and clean your fireplace every now and then. The chimney cleaning takes around 45 minutes only, and if it is the yearly plan, it won't be posing any problems in future. If you are hiring chimney contractors, make sure to let them have a thorough a look at all cleaning places to mark requirements. Especially a thorough inspection of the top of the firebox, the smoke chamber and around the damper is essential.
Fireplace Cleaning Tips
During chimney cleaning, it is important to get rid of these things:
Black soot on the glass
A pile of old ashes in the firebox
Smoky stain that are found around the walls
Trash the ash
Brush it off
Clear things up
Hiring Chimney Cleaning Services
While hiring chimney contractors, make sure to know better about con-artists masquerading as licensed chimney service providers and ruining every possible thing they get in touch with. Make sure to work on additional research and hire well reputed and licensed companies.
Make sure not to hire cleaning contractors through scam telephone or door-to-door marketing. They mostly go for lower rates and quick services but all in vain. Make sure to check company issued identification, their uniforms and the labelled vehicles.
How to Select the Best Chimney Contractors
Please do some research on your own to ensure that they are a reputable company that you can trust. Other than that, make sure to have an in-depth check on:
Look for companies that have licenses and certifications from the Chimney Safety Institute. Indeed, sweeping is an unregulated industry, and that is why anyone can start a chimney service company without being regulated. A company with licenses and certifications is more likely to be a company that you can trust.
Looking for the membership of the registered company is also much more reliable and trustworthy. Membership ensures a certain level of expertise and willingness to improve guaranteeing maximum achievement of your goals for cleaning and maintenance.
Looking for liability insurance of a company makes it more trustworthy and reliable. The liability insurance makes sure that if in case of any damage or worst situations, you will be given a penalty so that your deposits are secured.
A reputable company should maintain a certain level of professionalism at all times. The workers should be courteous and leave no messes behind after their work is through. The company should present an image that you agree with. You are more likely to find a company trustworthy if they have a strong corporate image or a strong community presence. Look for websites, blog posts, and other resources that show the work the company has performed.
Search online for the reviews of the chimney contract you are considering. You might contact a company that you know from your friends or family or checking online reviews will let you know about a couple of bad reviews. Not only it will allow you to choose the company with more confidence.
That's it. We hope that with this guide, the whole process of chimney contractors columbia md and hiring chimney service will be easier. Good luck!