How To Care For Balayage Hair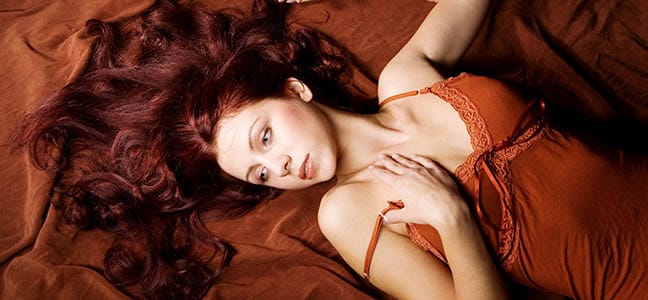 Every treatment needs some care whether it is balayage hair color or normal highlights, you would have to take care of it to keep them last longer flawlessly. For you, here are some of the tips on how to care for your balayage hair;
Care for Your Hair Before You Get Balayage
If you already have damaged and rough hair then it is not the right time for you to get a new hair color. first work on your damaged hair and make them better then go to the balayage hair salon to get a new and fresh look.
Choose a Hair Stylist Who Knows How to Deal with Your Hair
It may not look like it but having a good hairstylist can impact heavily on the outcome of your hair color. a good stylist will be able to determine what type of color or how strong products should be used based on the length, thickness and overall type of your hair. Find someone who knows balayage hair color, go to balayage hair salon. You will find many hair stylists there who will understand your hair and techniques that are unique for every hair type.
Ask Your Stylist for a Cool Tone
When your hairstylist assesses your hair, ask the to do an ash blonde tone for your balayage hair color. after lightening your hair, your stylist will be able to cool your hair tone down which looks very pretty. You can get warmer tone too, but they get worn out quicker. A cool tone will last longer while looking "cool" and you won't have to visit the salon much frequently.
Never Over Wash Your Hair
After you have got your hair care tips, you would want to wash your hair regularly and then can wait for them to dry off so you would use a hair dryer to. But, in case you don't know, doing so would make your hair rougher, more damaged and your hair color would start to fade off quickly. So, wash your hair twice or thrice a week rather than over washing every day.
Take Care of Your Hair at Home
At-home care is way too important if you want your hair to keep on flowing impeccably with all the natural shine. Take care of your as you take care of your skin. Nourish your hair everyday with all the necessary products from the roots to the tips. Make a routine for everything that you would apply to your hair. Also, don't forget to apply some color care products which would provide protection from sunlight and dust, moisture and shine to your hair along with prevention from split ends and damage. If you are going to style your hair using heat then heat protection serums are way too important for you in order to protect your balayage as well as your hair's shine and strength. Moreover, try to wash off your hair after 6 hours of styling, not washing until six hours would cause damage to your beautiful hair.
Refresh You Balayage Occasionally
As balayage doesn't require much maintenance and roots touch ups but as your hair would grow or as you would get a haircut, you balayage would start to get lesser but it doesn't mean that you can't get a haircut, or you should get a new dye every month. To keep things new and to save your hair from damage, get a new look on occasions rather than getting it done every month as you would look ordinary even on the occasions. An ideal time to refresh your balayage is four months.
Don't Forget to Care About the Health of Your Hair
Protecting the hair color isn't everything, you would have to protect your hair's health as well which you can do by some natural home remedies such as using almond oil, aloe vera, coconut oil etc. If you don't have healthy hair, you can't keep your balayage stay longer as unhealthy hair would result in dryness and roughness of your hair.
Go to your favorite balayage hair salon Potomac to get a new look and also get hair treatments from them after your dye in order to keep your hair healthier and much more alluring.