5 Fun Things to Do at the Office to Boost Morale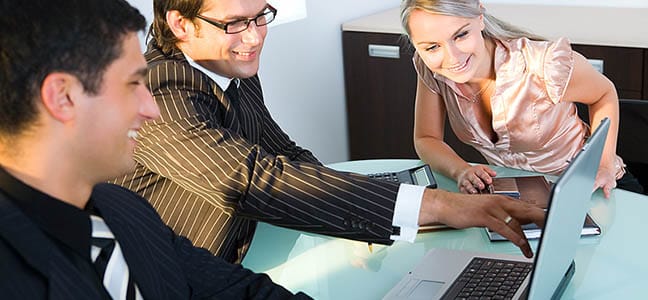 Yawn, it is another day at the office, but you rather hide under your covers than go to work. For you, going to work each day feels forced and you do not enjoy it anymore. During the day, you even find yourself staring at the clock, watching the minutes tick a way. "Will this day ever end?" You may think to yourself.
You do know that you are not the only one whose morale might be in the dumps, as your fellow co-workers may also have the symptoms of a low morale. It is like an infection that spreads throughout the organization faster than you can say the word "morale."
You can take the initiative to do something about it by reaching out to your manager and telling him/her about how your co-workers, including you, need the company to come up with ways to boost morale. You can help pitch in some ideas, some of which we are going to pitch to you now:
1.    Change from Routine
Following the same old routine day in and day after can become a pain. In the end, it leads to people handing in their resignation letter because their brain is mentally exhausted. Tell your company to surprise their employees by taking them out for dinner, bowling, movie, lunch, or something fun that does not require them to be a zombie working at their desk.
2.    Go for a Walk
This is something you need to do on your own, without someone telling you to do it. You need to get up from your desk, go outside, and breathe in some fresh air. You have no idea what a ten-minute walk can do for your morale and energy. You do not have to walk alone;1 take a group of your co-workers with you to walk, talk, and laugh.
3.    Redecorate the Office
Throw some paint on the walls, upgrade the furniture, and put up some abstract paintings on the wall. If your company refuses to pay money to spruce up the place, you can revamp your desk. Add your own personality to your desk.
4.    Play a Game
Playing a game in the office is the cheapest way to have fun and get everyone's morale going. You can request your manager to arrange a time slot during the day to play office games. You will get to know each other well this way and again, it will give you and the other employees a break from routine.
5.    Award Employees
Working endlessly and not receiving any recognition from the company for your hard work is heartbreaking. If your company does not have a method in place to recognize the top performers, you need to talk to your manager ASAP about it.
Do you want to boost your morale and of those around you? Pitch these ideas to your manager then.
Whether you are looking for your next dream job, or you are a Recruiter or Employer seeking a new employee the Social Media, Digital, Web, Creative and IT Global Jobs Board can help you.
For Job Seekers: Instant application and access to thousands of Live Jobs covering an extensive range of sectors and worldwide locations from some of the world's leading companies and recruiters. Start by setting up a Job Mail Alert.