7 Home Upgrades That Are Waste Of Money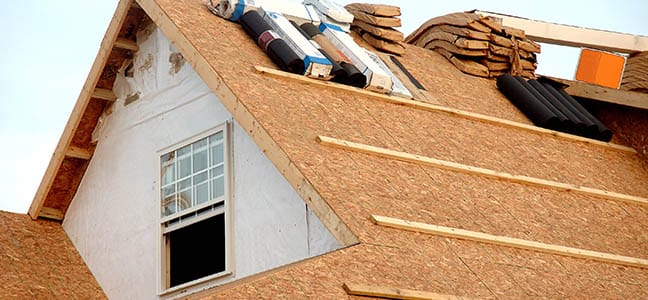 Renovating a home doesn't mean that you should spend as much as you can on home additions to make it extremely luxury. It means to spend wisely and add the best things within your budget.
Right way to plan home additions and home improvements
Below are some common home upgrades that are waste of money as mentioned by experienced architects builders.
Making an Extra Ordinary Kitchen
The most expensive home building addition of all time is a luxury kitchen. Modern and contemporary kitchen are undoubtedly so beautiful that you would just want to stay all day in your kitchen but, most of the times it is not worth the investment. If you have an almost 7-10 year sold kitchen then investing on it that much is acceptable but if your kitchen isn't that old and you are still bored of it then, instead of changing the whole kitchen replace the old cabinets with the new ones, changing the doors and the handles and changing the color theme of your kitchen.
Luxurious Bathroom Upgrades
Another home building addition that might cost you so much of your money is an immensely deluxe bathroom. Bathroom fittings are very expensive and if you are planning to add a bathroom in an area where there are no plumbing lines then you are about to lose a lot of your cash as adding sewerage lines on a whole new level is really high priced. Apart from that, new bathroom sanitary, tiles, paints, faucets and other facilities to be added in the bathroom are also in the queue.
Changing the Paint of Your House
Repainting your house? Has the paint started to wear off? No, but it has been 2 years since your house was painted last, so you want to "freshen" it up right? This is the biggest mistake that people do according to architect builders.
Don't just repaint your house to refresh the colors as painting a whole house isn't a small project, it requires skillful labor and a lot of stuff. Your daily life also gets disturbed till the day repainting has been finished and you have to keep all of your things very safe from getting a single spot of paint on them and even after all of the struggle, there won't be a noticeable change in your house because the old paint wasn't actually that old as you thought hence, all of your money drains off in home remodeling.
However, if you want to bring a change to your house then you can paint just one wall of the room rather than repainting the whole house with the same color as the old one.
High-Maintenance Landscape
A well maintained small limited landscaping is always pleasing but adding too much to your garden would not do much good to you. If you plant way too many trees, hedges and flowers that would require so much of upkeep then potential buyers wouldn't see it as a plus point as no one would want such high-maintenance things.
Adding an Entertainment Room
An entertainment room such as a home theater, home bar or a skittle alley can be a great home building addition and a lavish place to spend your spare time there and chill with friends or family, but it won't be much valuable for everyone especially for the buyers as the room requires much upkeep and not everyone likes to spend time in such dim lit and noisy (loud music) areas, an architect builder said.
Buying Designer Tiles
Designer tiles are an exceptionally eye-catching home addition but also very exorbitant which if broke or even get a single crack would give you a major heart attack as finding the same piece of the tile isn't that easy until you have some in spare. Therefore, buying other tiles which are much affordable and give a grandeur look would be a clever step.
Spending Excessively on Small Details
If you are a middle-class person and spend way too much on small things such as designer door handles, faucets etc. regardless of its quality and only because of one popular brand or name then you are not doing it right. There are a lot of stylish fixtures that you can find within your budget range and of the best quality.
Before planning to hire the best architect builder mclean va, make sure you understand and avoid the aforementioned things to save yourself from financial injury.