Are You House Poor? What To Do When You Are House Poor?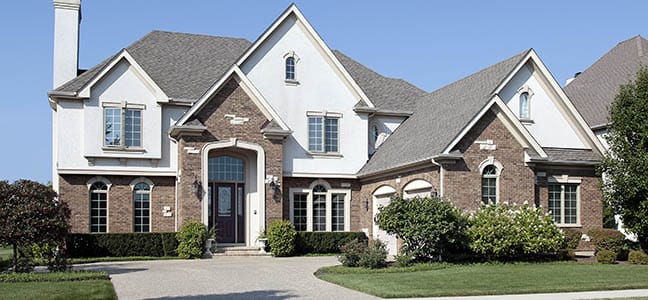 You may have heard the term "house poor" that real estate agents say when discussing the risks of buying a new house. Making future plans and avoiding certain situations can help you get out of this mess.
What Does Being House Poor in terms of real estate means?
House poor is a term often referred to spending an incredible amount of money on your house's mortgage, taxes, insurance, and other houses related stuff that you don't have enough to spend on anything else. In other words, a person that spends a large proportion of their total income on their home ownership is house poor. Real estate agents suggest that you should keep your housing expenses below 28% of your total gross income.
Being house poor can be unpredictable at times as you may be enjoying your new house ownership and suddenly you are in critical financial crisis and are barely keeping up with the mortgage and have very little money to even cover your daily overheads.
How to increase value of property in real estate business
Sometimes, people purchase a property that costs way too much of what they can borrow and return. In any case, being house poor is very difficult so you should be cautious about certain things to avoid it.
Refinancing the Mortgage Loan
Refinancing a mortgage loan isn't easy but it certainly can help in your house poor situation. You need to qualify to apply for a new mortgage loan which isn't a piece of cake but if you do qualify, it can result in lower monthly mortgage payment and a lesser interest rate.
Assess Your Budget before Investing in a New House
When you go to a realtor to buy a new house, the first thing they ask you is your budget. They check in with your lender to approve of the qualification and thus show you houses. However, that's not always the case. You should be able to determine if you are able to afford all the expenses that come with the new house. Take your time and look into your budget carefully and come up with a decision on where to invest your money.
Look into the Root Cause
You may have been doing great with your job and money, but circumstances can change drastically that can make you house poor. Look into the matter of what caused this unfortunate situation and work things out. Minimizing your daily expenditures or asking your spouse to work for a double income in the house can help a lot.
Renting out a Room
You can go to a realtor and tell them that you are renting one of the rooms in your house. This is a very effective way of covering most of your mortgage expense so you can figure things out in this time period. An extra monthly income is a great way to have some cash free up for your other expenses.
Making Some Sacrifices
If you really love your house and selling isn't an option and you see that the situation is going to last for quite a while, you may have to make some sacrifices. Working double shifts, asking your spouse to work, freelance work, renting a room through a real estate agent or even a job and career change can be invoked.
Make a List of Expenses
If you are house poor, it's important to cut some expenses and in order to do that you need to make a deep dive into the budget and assess where the actual money is going, if there are unnecessary expenses around, you will know straight away and free up your hand. You'll be surprised how much useless stuff you are spending on.
Selling Your House
If all else fails, there is no choice but to sell your house through a realtor. It may be a difficult move to make but it is in your best interest. Downsizing and moving into a cheaper apartment will cut you off from some luxuries but it will make things easier for you, financially. At least you will have money for your own outlays and some savings in your bank account.
The possibility to outspend your money on your home ownership should be discussed with the best realtor beforehand to avoid any future misfortunes.