How to incorporate wild landscape?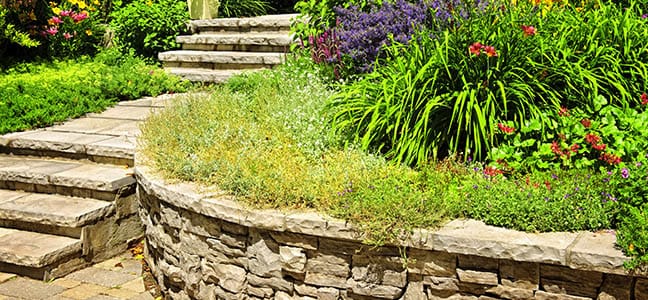 Backyard Landscape Designs
The assorted plants in one's home landscape can attract anybody, but incorporating wildflowers can be a smorgasbord of delight. There are many owners who try to carefully draw the native world into their landscape. In order to assess the area for its wildlife value, one needs to consider the needs of the plants and birds co-existing in one's landscape. To attract butterflies, birds to one's landscape, food, water, habitat should be taken care of. One needs to know what type of wild plant will attract wildlife.
One can start by designing the landscape area with local plants that can withstand the climate and attract wildlife. However, many house owners opt for trees and shrubs that complement the local plants.
To attract butterflies, plant veronica, asters, yarrow, lavender, cinquefoil; for hummingbirds coral bells, hollyhock and currant are advisable. There are many types of shrubs, perennials and trees that can draw hummingbirds and butterflies. To know more about the kind of plants, visit the local garden center to get a list of plants that can bring critters to one's backyard landscape.
A Wild Landscape In Your Very Own Backyard
To make a bird-friendly landscape, introduce plants that are a food source for the birds. Fruit-bearing trees that can provide food for birds throughout the season. To create a dense habitat, plant pine trees and juniper. One can then see birds flocking the area as it proves to be a natural habitat for them. Many birds also prefer deciduous trees and shrubs, weed and the debris area in the yard. If one does not want a dense habitat, place some bird houses that complement the landscape. Contact a local nursery to get information on seed varieties for bird and the type of bird house.
If one wants an attractive woodland garden, try planting shade loving plants such as anemone, wild ginger, bleeding heart under a large shaded tree. If one has an open meadow garden, daisy, lily, aster, blazing star, can be useful options.
A wild landscape is easier to maintain that most flower gardens. Ensure to select different flowers of different heights, colors and textures. Select wildflowers that blossom at different intervals and foliage for year round. Remember the soil should be manageable, there should be light and water source. Once the flowers, trees, shrubs have been planted, the nature will take care, letting you sit back occasionally. Get in touch with a landscape professional who can suggest how to incorporate wild landscape within your yard. LaGrass