Why should I hire a DJ at my Wedding reception?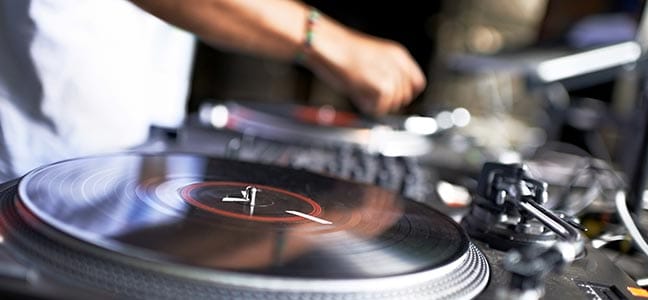 Make your Wedding reception more entertaining with DJ music
A wedding is a special day of your life, right? Don't you want to make it unforgettable for your guests? You selected best wedding entertainment company, hired finest caterers for wedding food and paid handsome amount of money on wedding reception. Still, your wedding reception lack fun element! Yes, you do want, like every bridegroom. In order to entertain your guests, you spent your time, effort and money for best possible wedding arrangement.
You can bring fun by hiring DJ for Wedding. Music and dance is something which can set your party on fire. Every guest will indulge into rocking music played by DJ and can't stop themselves to shake their legs. Once your guest come in dancing mood, you do not have to make arrangement for any other source of entertainment. Combination of music, dance, food and drinks make your guests happy, and take your wedding jubilation to the next level.
Along with DJ, you should also make temporary dance floor area at your wedding venue. A well organized dance floor will create dancing zeal in your guests. Your guest will not able to resist dance floor then. Party fun will definitely get aggrandized and entire aura will be full of fun. Well, it is really very easy to built temporary dance floor at wedding venue. Many party rental companies will not only make dance floor available for you but also provide full facility to install it.
Things to remember before playing any song at wedding reception
Wedding reception is special event. That is why you should not opt for music which usually played at night clubs. More than you it is the responsibility of a party DJ to play the right music at wedding party. But it will be better if you personally monitor and instruct your DJ to play the right track at your wedding.
Your song selection should signify your eternal relationship among your guests. Well, even  a public display of affection at a wedding reception is fine. Yes, but do not select slow romantic songs or too fast party tracks. You should go for a song which is romantic plus fast. Such songs will create magic in your wedding reception and people who gathered at the wedding venue to witness your amalgamation can take sneak peek over your romantic life.
Enjoy music, enjoy romance and be happy together forever!