What to Ask a Party Rental Company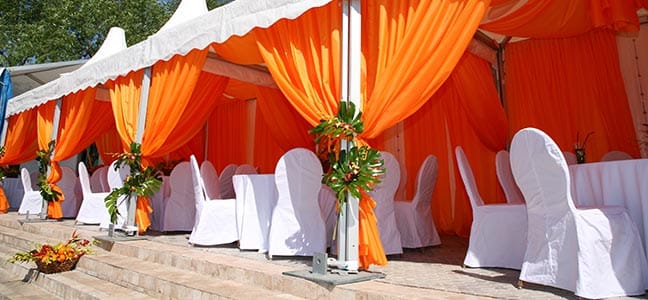 So, you have decided to have a party and you already know that a lot of things are needed such as plates, tables, chairs, napkins, etc. You can either buy, rent, or borrow them from a person who you know has bought them before but that is not going to be included in this article. A lot of people have rented cars and apartments before the wedding. The reality is that a lot of weddings need a rental order even if it is only 1. If you are going to hire a full-service caterer, they will probably also look for a wedding and party rentals company. However, you probably have to place a rental order to make the event successful.
Questions you need to ask for wedding and party rentals

You may already know how much each item on your list costs but decide on a final budget only after finding out all the costs that are included or excluded. There are delivery companies that charge additional fees such as card processing, facility-to-facility charges, transportation, delivery fees, separate labor, weekend fees, and after hours. When you are comparing prices, make sure to compare the entire the quote to another one.
Do you have insurance and are you licensed in the state?
As a customer who wants to stay informed, you want to be secure with the company's insurance and their practices meet all the state's regulations for safety and quality. It is recommended that if a company says they have license and insurance, you need to ask for documentation. The company needs to show a proof of their insurance and license so that you are more confident about choosing them.
What planning and design assistance can you provide?
You need to find out the extent of the design assistance the company provides, and who will be responsible for the task of layout planning before the event. Ask the rental company if they provide 2-D and 3-D models of all the products they use to make plans that assure you everything will fit in the space of the event. Organizers will ask if the rental company can give design assistance or scale floor plans or offer CAD renderings of the furniture that can be used to achieve an accurate depiction of the space. Your representative probably has creative thoughts that you might have failed to consider.
Do you have a trained staff?
In a lot of cases, the company is going to set up their equipment before the event and pick it up after the party is over. Are their staff courteous, well-trained who can set up the equipment properly and inspect them based on the regulations of the state and trustworthy safety practices? Are the staff friendly and knowledgeable people who can provide excellent customer service to everyone? By asking these questions, you will be able to gauge what kind of staff they have and if the company takes care of their customers.
What are the packages you offer and can they be customized?
There are companies that may offer packages that have the missing pieces you need to make the event complete. However, there is a chance that you may require items that do not belong to the same package. If this happens, a customized package is what you need. Look for a company that can create packages for you to ensure that all of the items there is are what your event needs and they can give you the best possible discount.
What are in the contract?
Everything in the contract should be itemized with the price included, the delivery date should also be there, delivery fee, date of pick-up, and service charge. The supplier of your party rental should also include how much overage costs as part of the shipment and their fees for broken pieces. The majority of suppliers normally ignore a few of them. If it is a destination event, there may be mileage and lodging fee included for the drivers who will deliver the items.
The questions here are very relevant, especially if you are looking for a wedding party rentals dc that will provide everything you need.